The CEE has established strong collaborative relationships with more than 30 high-level universities and research institutes from the United States of America (U.S.A.), the United Kingdom (UK), Denmark, Netherlands, Finland, Australia, New Zealand, Sweden, Japan and Korea. Undergraduate Exchange Program, Joint Education Programs of graduate students, and scientific collaborations advanced smoothly with University of Cambridge, University of Reading, University College London, Rutgers University, Lawrence Berkeley National Laboratory, University of Melbourne, University of Sydney, and University of Hong Kong.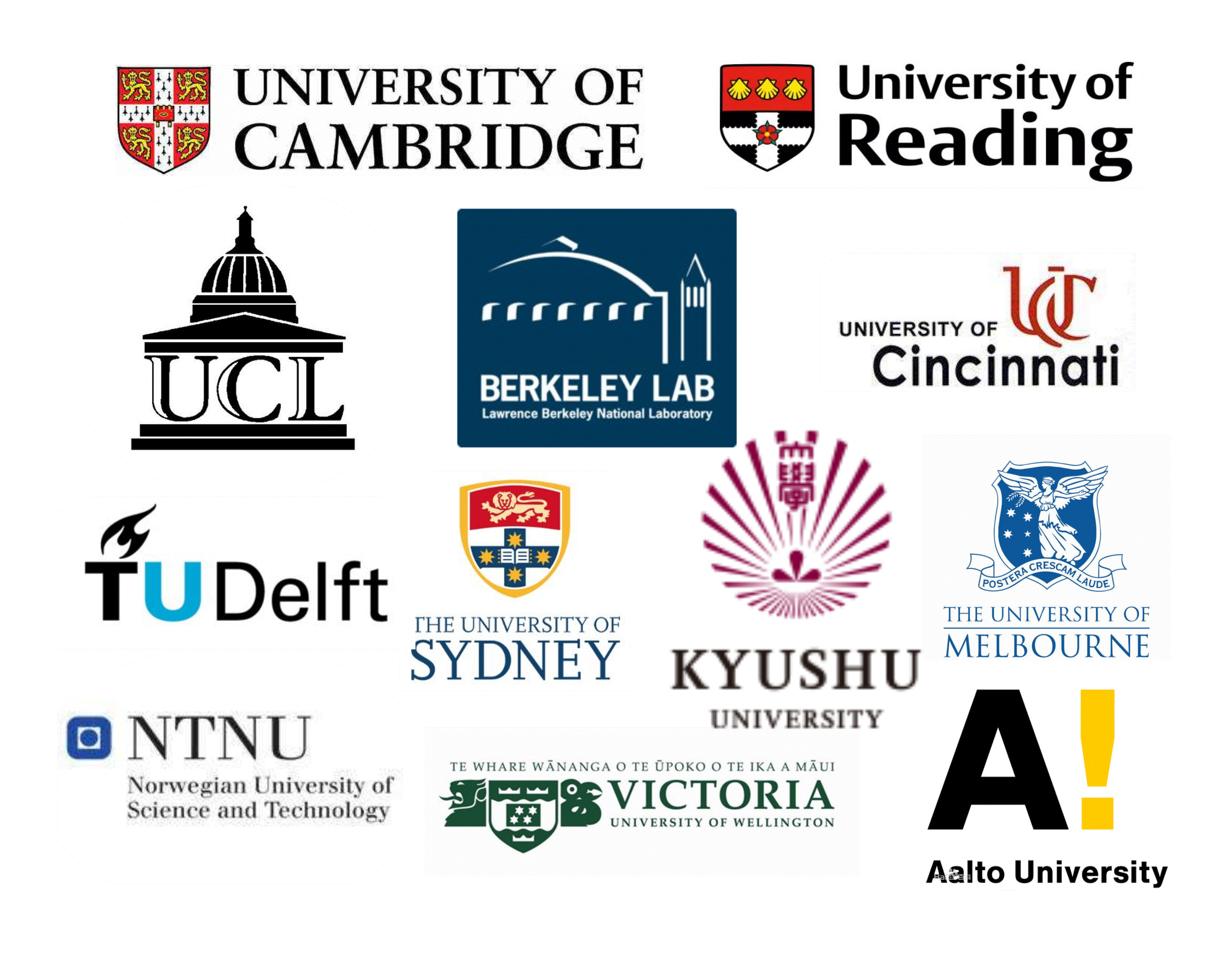 International Partners of CEE
In recent years, CEE invited around 60 foreign specialists every year to give academic lectures, and to visit and exchange. More than 30 teachers and students traveled to foreign countries for further education training and academic conference each year. More than 20 international collaboration research programs were carried out, such as China-American cooperation, European Union cooperation, the China-Netherlands Government cooperation, the China-Germany Government cooperation, the Global Fund and the Natural Science Foundation of UK, and the Energy Fund of U.S.A. In 2015, CEE passed the accreditation of Chartered Institution of Water and Environment Management (CIWEM) of the UK as the 1st university in mainland China.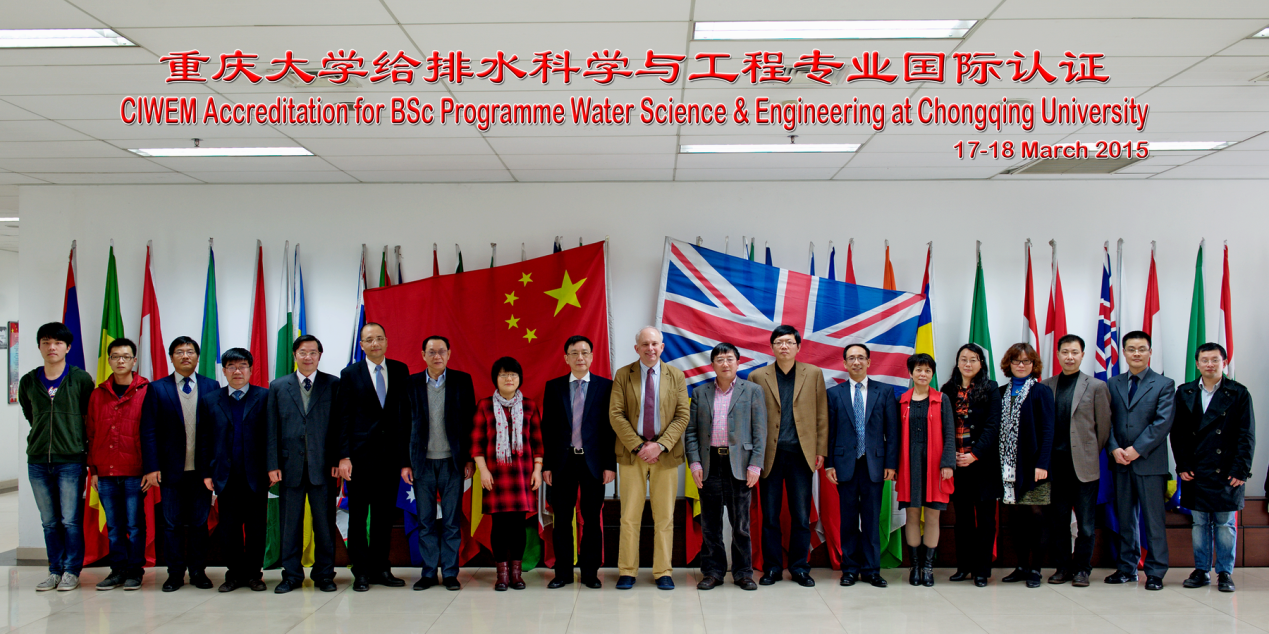 CIWEM Accreditation in 2015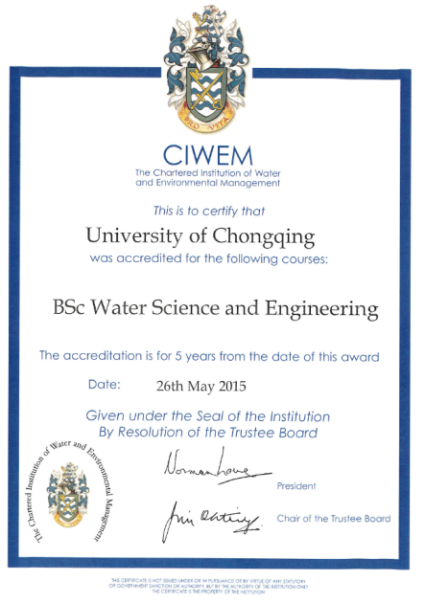 Certificate of CIWEM Accreditation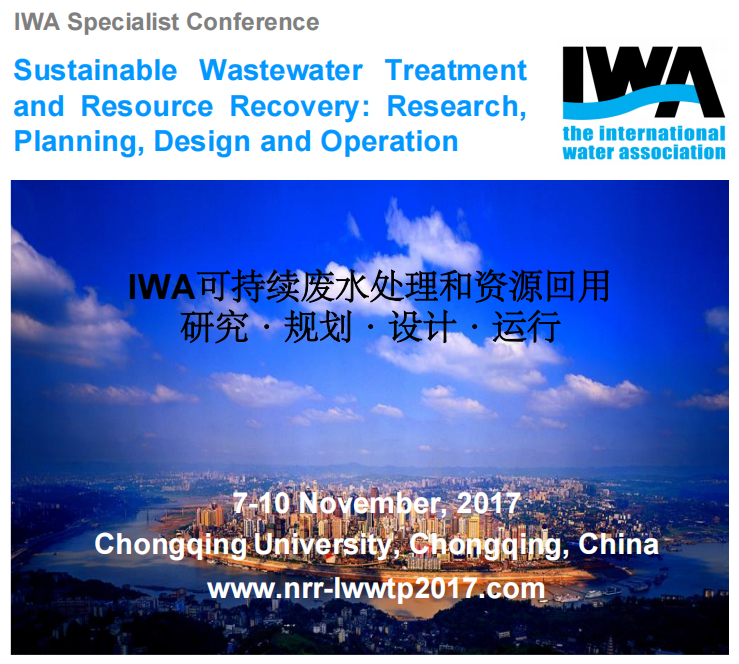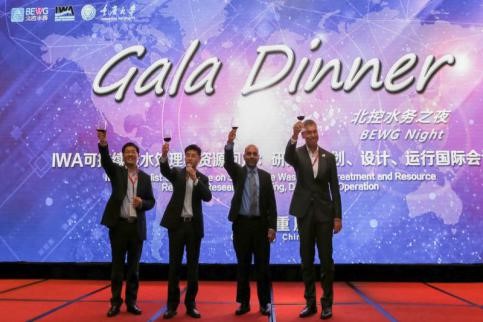 IWA conference held by CEE in 2017